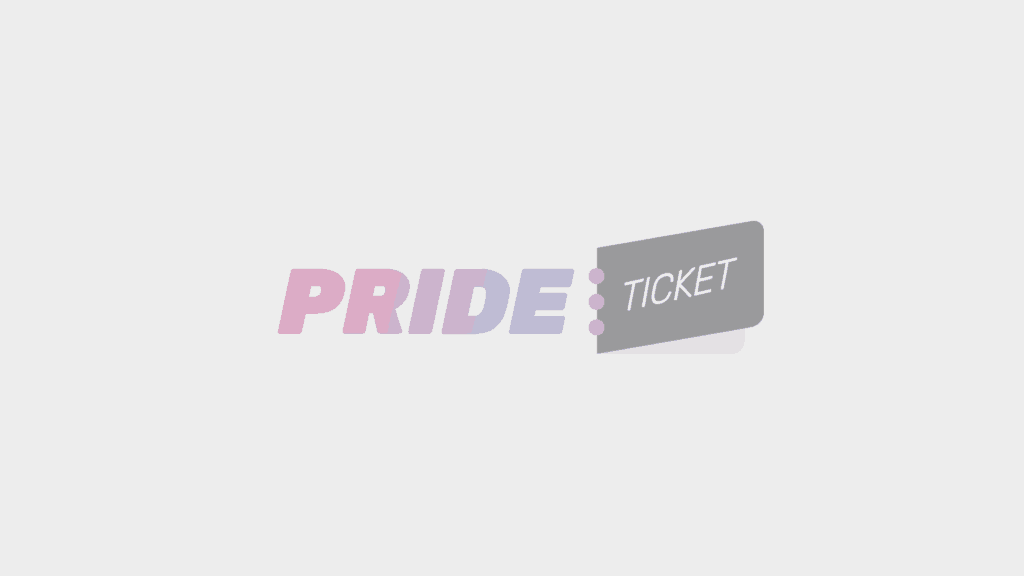 Berlin LGBT+ Tech Week
Berlin, Germany
4.90 € - 79.90 €
Event information
Event Details
Berlin LGBT+ Tech Week
⚡️ 5 DAYS — 5 TOPICS — 5 LOCATIONS ⚡️
Following #UNIT Summit's success in the past years, we're evolving into the Berlin LGBT+ Tech Week, a unique festival celebrating tech, diversity and LGBT+ in the workplace!
With 5 days of events, each focusing on a different topic, you'll get the opportunity to expand your network in a relaxed atmosphere, learn through talks but also discover new businesses and technologies.
Featuring more than 20 experts and panels, and hosted by some of the coolest tech companies in Berlin, you get food, you get drinks, you get knowledge, everybody gets something!
And what's your "something"? Easy, get a ticket & find out!
⚡️ CAN I PARTICIPATE? ⚡️
Monday 09.09 – Regular TicketMonday 09.09 – Regular Ticket
+ Are you LGBT+ or an ally?
+ Are you also a software engineer? Product owner? Data scientist? UX/UI Designer?
+ Working in the tech industry or simply a huge tech fan?
If you answered yes, then the Berlin LGBT+ Tech Week is definitely for you!
⚡️ WHAT TO EXPECT ⚡️
+ Every day after work, a different tech panel, social and networking activities and the opportunity to share a drink with the other Unicorns
+ Diverse tech topics such as Machine Learning, DevOps, Product Development, Chatbots & Voice Assistance & more!
+ New tech, new opportunities and new friends!
⚡️ TICKETS ⚡️
Get your event ticket or your weekly pass now on Eventbrite and join us for the week!
Are you a member of the Unicorns in Tech? Benefit from discount price by joining the new Unicorns in Tech platform on app.unicornsintech.com
⚡️ PROGRAM ⚡️
? MONDAY 09.09 ?
Host, Topic & Location TBA
? TUESDAY 10.09 | Machine Learning | Hosted by Metronom ?
Metronom is METRO's tech unit, providing METRO's customers and employees with solutions and latest technology. Every single day, they design, implement, test, continuously deploy and run digital solutions driving METRO's business in 25 countries. Not only are they setting the pace in technology, they're also food lovers and committed to bringing their products in the kitchen of METRO's customers; basically making sure that you get the best food on your table. Two months ago you thought METRO was just a supermarket or wholesaler. What are you going to think five years from now?
?Komturstraße 18, 12099 Berlin
? WEDNESDAY 11.09 | DevOps | Hosted by Spark Networks ?
Spark Networks is a leading global dating company with a widening portfolio of premium & freemium apps. Listed on the New York Stock Exchange American under the ticker symbol 'LOV', the company was formed in 2017 following the merger between Berlin-based Affinitas GmbH and US-based Spark Networks Inc. From small start-up to the world's 2nd largest publicly listed dating company with over one million monthly paying subscribers, Spark's success story is nothing short of remarkable.
?41/43, Kohlfurter Str., 10999 Berlin
? THURSDAY 12.09 | Product Development | Hosted by Productsup ?
How to continuously improve your product in the fast-paced world of tech ? In industries as ever-changing as online marketing and e-commerce, how do you stay on top of your client's and prospect's needs? At Productsup, we tackle this challenge by including market research, client feedback, and internal stakeholders in the software development life cycle. In this panel discussion, experts from different departments will share insights on best practices, along with common mistakes and useful tips. Attendees will learn about what's required in each phase of the development cycle to build a better product with every release.
Productsup provides cloud-based software for feed management, data optimisation and product content syndication. There is no other tool that lets you manage large amounts of product data as quickly and easily. With Productsup Services you can keep product feed management in-house, gaining complete control and insights into your data and opportunities, while still enjoying our expert knowledge that will help you skyrocket your business.
?Alex-Wedding-Straße 5, 10178 Berlin
? FRIDAY 13.09 | Chatbots & Voice Assistance | Hosted by FlixMobility ?
FlixMobility is a young mobility provider that has been changing the way millions of people travel in Europe since 2013 via its FlixBus brand. As a unique combination of tech-startup, e-commerce platform and transportation company, FlixBus quickly became Europe's largest intercity bus network, helping over 100 million people reach their destinations. In 2018, FlixTrain was launched, expanding this service into the rail industry. Thanks to a user-friendly booking system and extensive daily route network, FlixMobility offers travellers the opportunity to experience the world, no matter their budget. Our green buses and long-distance trains comply with the highest safety and environmental standards, allowing us to offer a sustainable, convenient and comfortable alternative to private transportation.
Unicorns in Tech Berlin
Organizer of Berlin LGBT+ Tech Week
Other events you may like