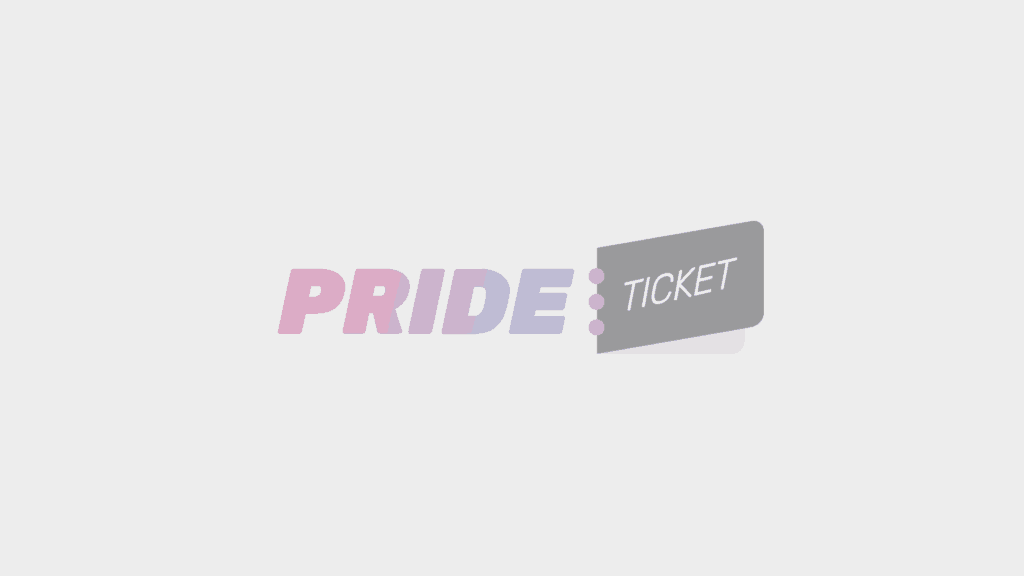 EuroPride Movie Night: Pride & Stonewall
Gartenbaukino
Vienna, Austria
8 € - 14 €
Event information
Event Details
EuroPride Movie Night: Pride & Stonewall
Für Filmfans und alle, die an der Geschichte der LGBTIQ-Community interessiert sind, gibt es am 11. Juni einen ganz besonderen Abend. Im Rahmen von EuroPride 2019 werden im Gartenbaukino ab 18:00 Uhr zwei Filme mit LGBTIQ-Schwerpunkt vorgeführt. Das Programmhighlight wird das Podiumsgespräch mit zwei Zeitzeugen sein, die uns von ihren Erlebnissen aus der Geschichte der LGBTIQ Community berichten werden und für Fragen mit Antworten zur Verfügung stehen. Dazu kommen Andreas Brunner vom Verein QWIEN, Yavuz Kurtulmus vom Transition Film Festival und MiGay, der Plattform für queere Migrant*innen, Bernhard Ledinski von Queeramnesty, sowie Faris Cuchu Gezahegn von Afro Rainbow Austria. Sie alle werden im Podiumsgespräch mit Antworten auf verschiedene Fragen dienen und für interessante Einblicke sorgen.�
Gestartet wird der Abend mit dem Film "Pride", der die wahre Geschichte einer Gruppe homosexueller Aktivisten erzählt, die sich mit streikenden Bergleuten solidarisierte. Jonathan Blake war 1984 Teil dieser Gruppe und wird bei der Movie Night als Zeitzeuge auftreten und uns seine Erfahrungen berichten.
Danach geht es weiter mit "Before Stonewall" (1984), der von den Hintergründen und der Zeit vor den Stonewall-Aufständen in New York 1969 handelt. Als zweiter Special Guests besucht uns Tree aus New York. Er war damals im Stonewall Inn dabei und wird euch von seinen Erlebnissen erzählen und gerne Fragen dazu beantworten. Seid bereit für einen spannenden Abend mit einzigartigen Gästen!
Programm
18.00 Uhr Filmvorführung: PRIDE
– Podiumsgespräch –
20.30 Uhr Filmvorführung: Before Stonewall
---
For film fans and anyone interested in the history of the LGBTIQ community, there will be a very special evening on 11 June. As part of EuroPride 2019, two films focusing on LGBTIQ will be screened in the Gartenbaukino from 6 p.m. onwards. The highlight of the programme will be the panel discussion with two contemporary witnesses who will tell us about their experiences from the history of the LGBTIQ community and will be available to answer questions. In addition, Andreas Brunner from QWIEN, Yavuz Kurtulmus from the Transition Film Festival and MiGay, the platform for queer migrants*, Bernhard Ledinski from Queeramnesty, as well as Faris Cuchu Gezahegn from Afro Rainbow Austria will be present. They will all serve in the podium discussion with answers to various questions and provide interesting insights.
The evening will start with the film "Pride", which tells the true story of a group of homosexual activists who have shown solidarity with striking miners. Jonathan Blake was part of this group in 1984 and will share his experiences with us at the Movie Night.
The evening then continues with the movie "Before Stonewall" (1984), a fictionalized account of the weeks leading up to the Stonewall riots in Christopher Street in 1969 in New York. One of our special guests is Tree from New York. He was in the Stonewall Inn when the riots started and will be happy to tell you his experiences and answer your questions.
Be ready for an exciting evening with unique guests!
Program
6.0 pm Movie "PRIDE"
– Talk –
8.30 pm Movie "Before Stonewall"
EuroPride Vienna 2019
Organizer of EuroPride Movie Night: Pride & Stonewall
Other events you may like