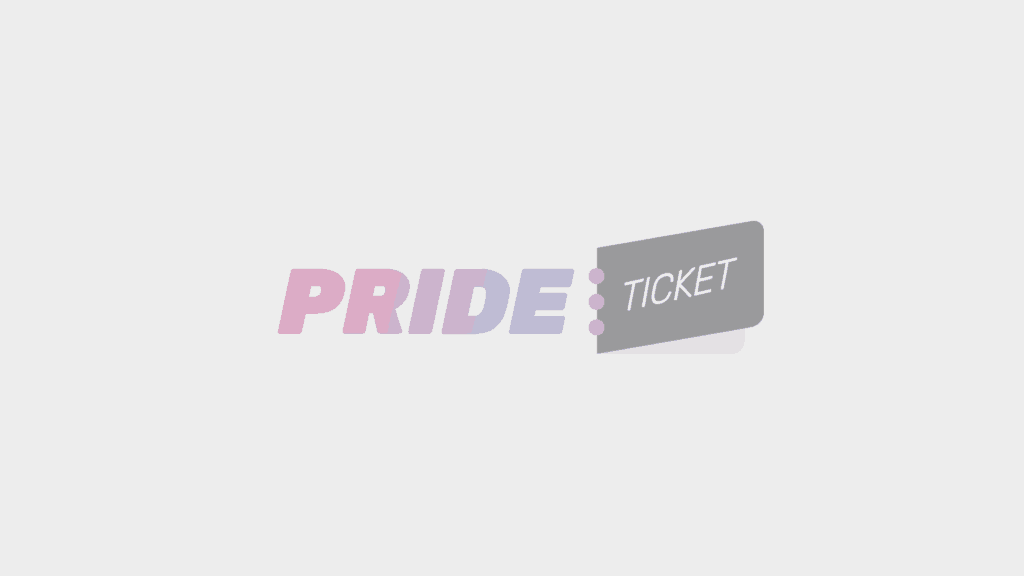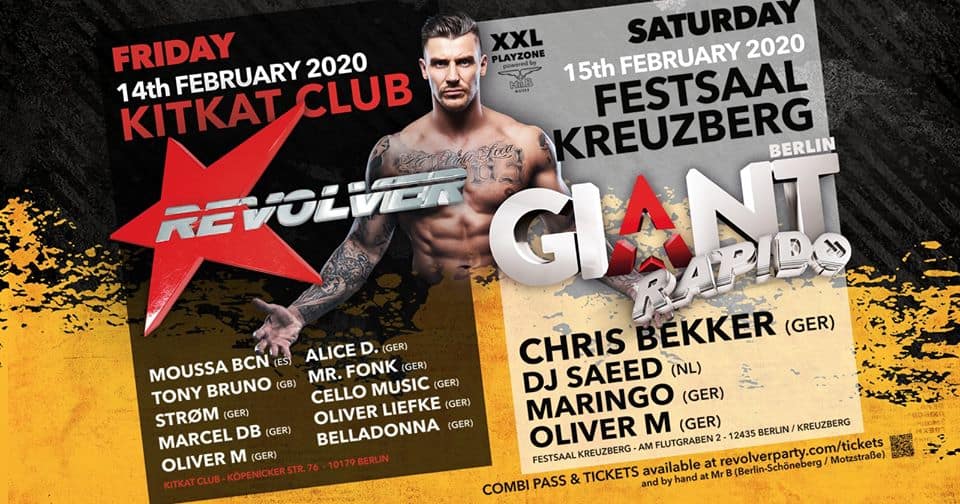 GIANT Berlin meets Rapido (Festsaal Kreuzberg in Berlin)
Festsaal Kreuzberg
Berlin, Germany
9 € - 65 €
Event information
Event Details
14th & 15th February is our first Giant Revolver Weekender!
On February 14th and 15th we will launch "The 1st Giant Revolver Party Weekend" which will take a place on Friday with REVOLVER PARTY Berlin at KitKatClub (Official) and Saturday with GIANT-Berlin at Festsaal Kreuzberg.
LINE-UP:
Producer Chris Bekker (Rapido | Revolver, Giant)
Dj SAEED (Rapido | Giant)
Maringo (Giant | Revolver)
Francois Sagat (Pornstar)
DANCERS & WALKING ACTS
SPECIAL LIVE PERFORMANCE:
A GIANT #PORNSTAR: Francois Sagat | François Sagat
VENUE:
The venue has a special VIP balcony with it's own bar, toilets and best view to the Big Main Hall. In February we will host only one floor and you can get special VIP Tickets.
GIANT BERLIN:
"BIGROOM PARTY, BECAUSE SIZE MATTERS!!!"
Other events you may like