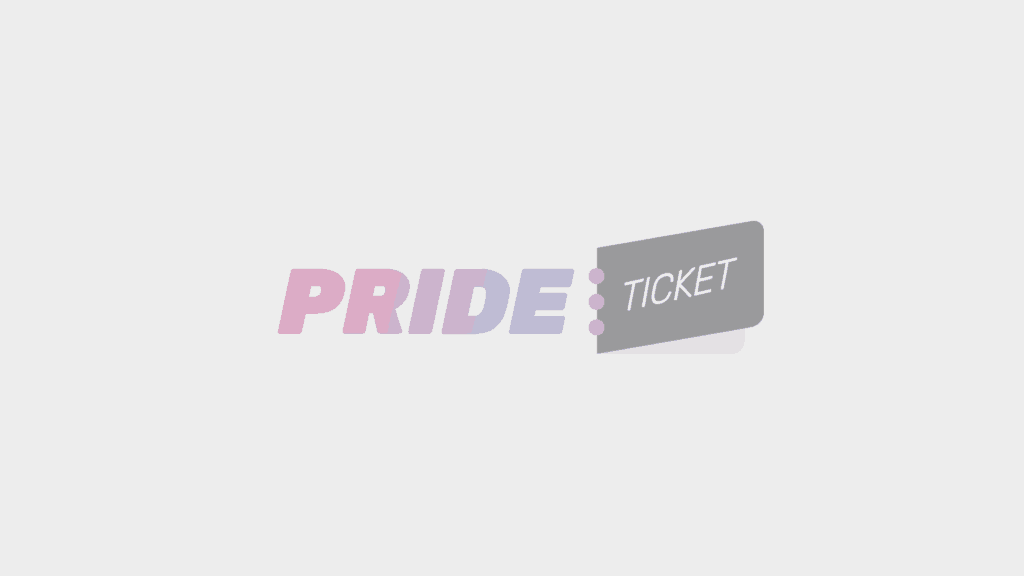 Sexy Mess ADE: chUrch, House of Yes, House of Hopelezz, VibeLab
Sociëteit SEXYLAND
Amsterdam, Netherlands
Event information
Event Details
Get fancy, get sexy, get messy, get real. Dance hard. Love harder. Be fabulous, be yourself. Be sexy. Be a Mess. Be a Sexy Mess.
Feel the collaboration magic with House of YES, Club Church, VibeLab & The House of Hopelezz for Amsterdam Dance Event 2019.
Featuring special guests on the decks & powerhouse performances of fab queer / kink / queen / club / drag / cool / circus / crazy / mess artists from Amsterdam, Brooklyn, Berlin and beyond.
: : : Music : : :
David Kiss (House of Yes, New York)
TEDD PATTERSON DJ (New York)
Carlos Valdes (Is Burning.., Amsterdam)
Rimarkable (New York)
Djelani & Rockson (United Faces, Naar de Getver, Amsterdam)
Zaterdag 19 oktober
22.00 – 08:00
Ticket Early Bird: € 10,- ex vvk fee
Ticket Regular: € 15,- ex vvk fee
: : : Safer Spaces Policy : : :
Sexy Mess is a party for everyone to feel welcome. We have a zero tolerance policy for harassment, unwanted touch, homophobic, transphobic, racist, sexist, ableist, or ageist behavior. If someone is making you uncomfortable or harassing you, please come speak to a security guard or ask for a manager. We will believe you, and we will help. Everyone is free to use the restroom that best fits their gender identity or expression.
: : : House of Yes (NYC) : : :
House of Yes is a performance art creative collective based in Bushwick, Brooklyn that has become a beacon of NYC nightlife since opening in 2016. Recently named the #2 Best Thing To Do in the World by Time Out New York, House of Yes is renowned for producing exceptional nightlife circus spectacles, and creative experiences that defy categorization and transcend genre. Internationally, the House of Yes is recognized for holding the culture of nightlife to a higher standard with its dedication to consent culture, fostering self expression and nurturing emerging performance artists. @houseofyesnyc
: : : chUrch (Amsterdam) : : :
chUrch, Amsterdam's premier cruise club since 2008. chUrch is not your average gay cruise club, it is also a safe and sex positive space for many marginalized (sexual) groups, transcending the traditional boundaries of fetish subculture. We are home to a drag family, The House of Hopelezz, as well to transgender people, to queers and freaks, to straights, to bdsm'ers, to locals and visitors.
chUrch makes the fetish subculture relevant to the wider (lgbtqi) community by letting its voice be heard on issues such as hiv and stigma, prep, drug education, gender acceptance, homophobia, queer visibility, street culture, migrants and sex workers. In the age of social media and grindr, the popularity of church shows that people still need to gather to see, hear, smell and touch each other in uncensored public spaces.
: : : VibeLab (Amsterdam/Berlin) : : :
VibeLab engages, connects, informs, promotes, and counsels cross-sector stakeholders to keep cities vibrant and flourishing after dark. Our expertise and international network helps all those seeking out new paths to make change. Founded in 2018 by Berlin Club Commissioner Lutz Leichsenring with Amsterdam's former Night Mayor Mirik Milan. Along side the Mayor of Amsterdam and ADE Milan was responsible for widening opening hours for nightlife establishments during ADE and the rest of year. The first 24 clubs saw the light in 2013 and a year later ADE was granted 08.00 am closing for all events participating in the club festival.
: : : SEXYLAND (Amsterdam) : : :
Sociëteit SEXYLAND is a conceptual club on the NDSM in Amsterdam North. We have a different owner every time. The owner of the day decides what kind of club they want it to be, it's a tabula rasa that can be written in any way possible. Every day is a new day at SEXYLAND. Feel welcome.
: : : United Faces : : :
United Faces is well known for their trippy neon/art decorations and futuristic performances, filled with openminded individuals finding each other in deep space.
We unite to give an "out of the box" message to our people, Cause the last thing we want is to be placed in a "box" right?
Get your Face moving with our wicked underground and quality DJ's.Let's Unite our Faces and bring some love and happiness into this magical city.
Other events you may like