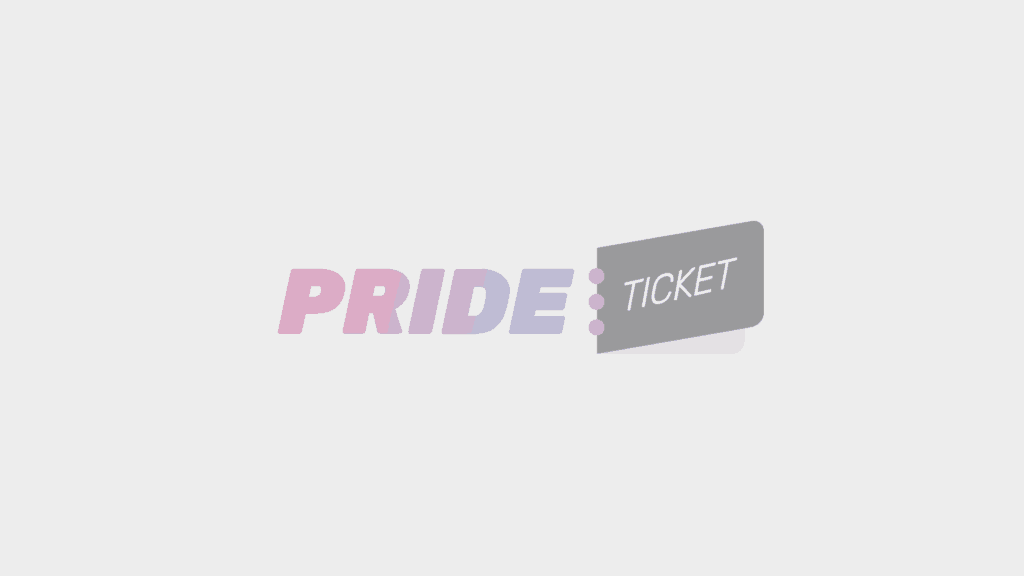 Skipride 2020 – supported by SEXY Party Cologne
Kaprun, Austria
Event information
Event Details
Zum dritten Mal präsentieren wir den Gay Skipride im Hotspot Österreichs! Europas Sportregion Zell am See-Kaprun mit seinem Gletscher Kitzsteinhorn bietet absolute Schneesicherheit und macht dieses einzigartige Ski- & Boarderweekend zum Erlebnis.
Seid dabei vom 16.04.-19.04.2020 im Skiort Kaprun.
Dieses Jahr werden wir von Deutschlands größten Gayparty Veranstalter – der Sexy Cologne. "The world of SEXY Party" unterstützt!
Das 24 by AvenidA Hotel & Residences Kaprun & 24 Kitchen & Bar (4-Sterne) – im Zetrum von Kaprun ist der ideale Ausgangspunkt für Apré-Ski, den legendären Housepartys, dem Gletscherskigebiet und den Locations und Shops im Ort.
Der Einstieg der neuen Gondelverbindung zum Gletscher ist in wenigen Minuten erreichbar.
Die super internationalen DJ´s Ben Bakson, Alexio und DJ CK , machen die große Bar im Hotel, das Kitsch & Bitter sowie die große Disco Baumbar zur zentralen Partyhöhle. Bei aktuellen Aprés-Ski Hits und den besten HouseBeatz, kommt jeder auf seine Kosten.
Das erfahrene Schneehäschen Mataina Awisus vom Gaysnowhappening in Sölden begleitet euch durch das sportliche Partyweekend. Jeden Abend heisst es – ab zur Partytour nach Kaprun. Hier erwartet euch neben der 24 Wildparty, die Bitch & Glitter Party im Kitsch & Bitter Kaprun und die Mainparty: SEXY Clubbing powered bei The World of Sexy in der legendären Baumbar.
Tagsüber zeigen euch unsere Guides, das Skigebiet und sorgen dafür, dass der Obstler beim Aprés-Ski in der Häuslalm – Kaprun so richtig rinnt. Wer nicht Ski- oder Snowbaord fahren möchte, hat natürlich die Möglichkeit die Gletschersonne so richtig zu genießen oder vertreibt seine Zeit in der Tauern Spa Kaprun oder genießt die Wellness- und Sportanlage im Hotel. Der nahegelegene Ort Zell am See ist auch immer einen Ausflug wert.
Ganz neu die BusShuttle aus NRW, Zustiegsorte Münster, Dortmund, Essen, Köln und Frankfurt. Von hier aus bringt Euch der Skipride Bus für nur 99 EUR direkt an die Haustüre vom Hotel und bringt Euch auch am Ende wieder zurück.
Skipride 2020 – the Place to be — sicher Dir jetzt Dein Zimmer!
***** ENGLISH *************************************
For the third time we present the Gay Skipride in Austria's hotspot! Europe's Zell am See-Kaprun sports region with its Kitzsteinhorn glacier offers absolute snow security and makes this unique ski & boarder weekend an unforgettable experience.
Be there from 16.04.-19.04.2020 in the ski resort Kaprun.
This year we will be Germany's largest gay party organizer – the Sexy Cologne. "The world of SEXY Party"
The 24 by AvenidA Hotel & Residences Kaprun & 24 Kitchen & Bar (4-star) – in the center of Kaprun is the ideal starting point for après-ski, the legendary housepartys, the glacier ski area and the locations and shops in the village.
The entry of the new cable car connection to the glacier can be reached in a few minutes.
The great international DJs Ben Bakson, Alexio and DJ CK, make the big bar in the hotel, the kitsch and bitter as well as the large Disco Baumbar the central party cave. With the latest Aprés-Ski hits and the best HouseBeatz, everyone gets their money's worth.
The experienced snow bunny Mataina Awisus from the Gaysnowhappening in Sölden accompanies you through the sporty party weekend. Every evening it says – off to the party tour to Kaprun. Apart from the 24 Wild Party, the Bitch & Glitter Party in Kitsch & Bitter Kaprun and the main party: SEXY Clubbing powered by The World of Sexy in the legendary Baumbar.
During the day, our guides, the ski area, will show you how the obstler really runs during the après-ski in the Häuslalm – Kaprun. Those who do not want to ski or snowbaord, of course, has the opportunity to really enjoy the glacier sun or sells his time in the Tauern Spa Kaprun or enjoy the wellness and sports facilities in the hotel. The nearby town of Zell am See is always worth a visit.
Brand new the BusShuttle from NRW, boarding stations Münster, Dortmund, Essen, Cologne and Frankfurt. From here, the Skipride bus takes you directly to the front door of the hotel for only 99 EUR and brings you back at the end.
Skipride 2020 – the Place to be — now your room!
Other events you may like