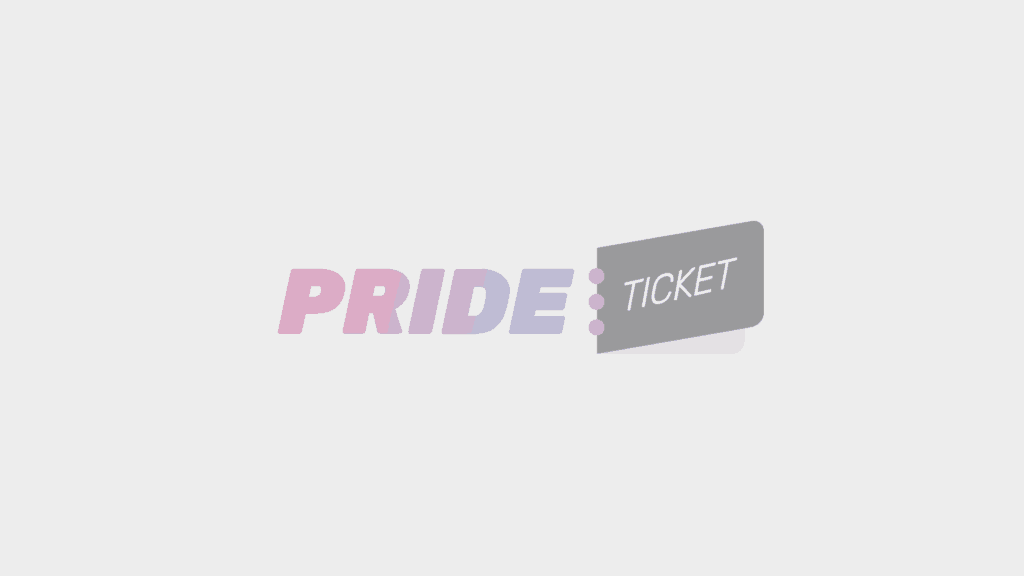 Torture Garden Berlin
Metropol
Berlin, Germany
20 € - 45 €
Event information
Event Details
Torture Garden, the world´s largest and leading fetish club makes it´s debut event in Berlin
IMPORTANT REGARDING TICKET PURCHASES:
1) If you miss your allocated time slot there is a 10.- Euro penalty to be paid in cash per person
2) Ensure you read the etiquette and dresscode prior to purchasing tickets
3) There are no smoking restrictions in this venue
4). We are unable to offer refunds or exchanges if you are unable to make the event.
As Torture Garden approaches its 30th Birthday we maintain the relentless quest of delivering new and diverse events both in London and internationally. Torture Garden is incredibly excited to announce that it will be finally making its debut in Berlin in 2020. What is particularly adding to our enthusiasm and excitement is having the privileged of hosting the event at the recently re-opened venue, Metropol. Torture Garden is not looking to replicate or setting out to compete with what already exists in Berlin or making judgements on other events, other clubs or scenes.
This event will not be simply a Torture Garden event happening in Berlin or a Berlin Scene Party happening in Torture Garden. It will be TG Berlin, a unique fusion of the world's leading fetish club from the world's fetish capital, in unison with the world's largest diverse and hedonistic capital city, where pushing boundaries is not only permitted but expected by Berliners.
From the point of its conception Torture Garden recognized and continues to emphasize that it is the audience that makes our events what they are. We merely provide the 'canvass' or offer environments that allow people to express their imagination and creativity which results the amazing outfits; celebrating the significance of cultural diversity and sub cultures; the appreciation of the value of freedom of expression which informs the attitudes, values, thinking and ultimately people's behavior which allows them to participate and make their mark (or stain) in the continuing Torture Garden legacy.
For those of you yet to experience Torture Garden, it is the place where Heaven meets Hell… And where the 'TG regulars' will warn you, 'to be careful what you wish for because you just might get it! (And especially because you are in Berlin!)'
So you want to come to the world's largest fetish club?
If you read and abide by our code of conduct, we'll get along just fine! We are a wonderful, close nit community that has existed for so long because we promote a respectful environment for people to express the most extreme version of themselves and push their boundaries! If this excites you, but you're new to the scene and unsure where to start, then please don't hesitate to contact us and we'll do ur best to help you out. However, if you think we're just a sex party where you can gawp at/touch up all the wonderful people in skimpy outfits; we really aren't for you!
Dresscode:
We are an extreme fetish fantasy event, with a strict dresscode to match! This applies to all genders!
We are about full head to toe effort and pushing boundaries, not just a gesture towards a fetish look (a pair of PVC trousers or hotpants is not a full look!). TG is a place for you to be the most extravagant version of yourself – the club should look like a scene from a movie rather than a fancy dress party! If you can wear any part of your outfit to a regular party, or travel on the tube without being stared at, then it's a good sign that you won't be dressed up enough for TG!! This is your chance to be someone that you can't be anywhere else, we are a home for people that want a safe place to be as extreme and excessive in their look as possible!
The club is what it is due to the level of effort that our customers put into their outfits for the night, so we strictly enforce the dresscode policy on the door and don't make exceptions!
Items that are 100% not allowed in to the club include:
• Jeans or denim (any colour, including black)
• Regular suits (yes even with a hat)
• Cotton shirts and t-shirts
• Cheap and cheesy fancy dress
• Sexy party dresses that could be worn to any nightclub
• Cotton underwear/boxer shorts
• Camo trousers/street camo
• Regular black fabric trousers, shorts and skirts
• Leggings/Meggings – including shiny/wet look leggings for men (this seems to have become the go to minimum effort outfit over the past year so we've had to say no more!) More info and suggestions will be written on the event page for the party that you are looking to attend
An easy way to get outfit inspiration is to check out the galleries on our social media:
facebook.com/torturegardenevents/
Etiquette:
All patrons must be in full dresscode once inside the club If you aren't in dresscode at any point in the night, you will be asked to leave.
No photography, including selfies Photos can only be taken by a photographer with an official TG pass, or in designated photobooth areas (if there's one at the event).
Do not touch anyone without permission If you do not understand consent, this isn't the party for you. We have a zero tolerence policy for pushy or non-consensual behaviour of any kind. This applies to everyone, regardless of age, gender, sexual orientation etc.
No Harassment No verbal or physical harassment will be tolerated.
If you're unsure of dungeon etiquette, please read the signs or ask a member of staff.
Problems at the club are rare! If you do experience any issues then please report it to a member of staff immediately, and we will be happy to assist.
There are roller banners and signs all around the club, clearly displaying all of the club rules, dungeon etiquette and dresscode requirements. There is no excuse not to be aware of these on the night.
IF YOU DON'T ADHERE TO THE RULES YOU WILL BE ASKED TO LEAVE. NO REFUND WILL BE GIVEN. NO EXCEPTIONS.
Other events you may like