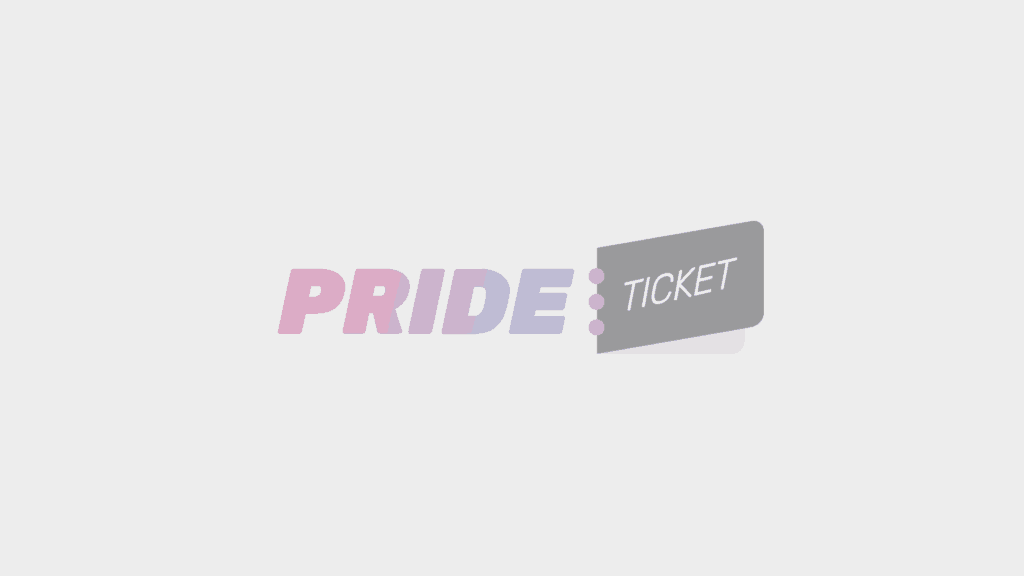 The Future Ball 2019 presented by ÖBB
SO/ Vienna Hotel
Vienna, Austria
Event information
Event Details
▀▀▀▀▀▀▀ HARD FACTS ▀▀▀▀▀▀▀
SATURDAY, NOV. 9th 2019 – 7pm – 4am
SO/ VIENNA – Praterstaße 1 – 1020 Vienna
presented by ÖBB
08:30pm Opening Live Show
00:00am Midnight Live Show
Over 35 international artists:
△ 3 Floors
△ Art & Fashion Installations
△ Performative Shows
△ 3D Projections
△ Editorial Photo Corner
△ Live Painting
▀▀▀▀▀▀▀ VISION ▀▀▀▀▀▀▀
On November 9th the most amazing visionaries from technology to art come together at SO/ VIENNA by Vangardist Magazine presented by ÖBB.
In a unique, futuristic and elegant event we unite all of those who risk everything to make tomorrow a better version of yesterday.
For one night only we invited over 30 selected artists to take you on an unforgettable journey of a possible tomorrow. Experience, dance, dress and party… like you would in the future.
▀▀▀▀▀▀▀▀ DRESSCODE ▀▀▀▀▀▀▀▀
ALL BLACK!!!
Ball Outfit or Crazy Avantgarde
Find more inspirations here:
bit.ly/FutureBall2019
▀▀▀▀▀▀▀▀ LINE-UP ▀▀▀▀▀▀▀▀
▀ TECHNO FLOOR hosted by HORST
+ Maggie
+ Sith
+ Bono Goldbaum
▀ POP FLOOR hosted by MÄNNER im GARTEN
+ DJ Pierre Ciseaux
+ DJ Whisky & Whiskers
▀▀▀▀▀▀▀▀ VISUAL EXPERIENCES ▀▀▀▀▀▀▀▀
▀ Lumen 100 by Johannes Rass & Matthias Finding
Light and Sound Installation
▀ Particular by Matthias Finding
Digital Mirror Installation
▀ The Earth Will Spin Yet We Won't Be Here by Herwig Scherabon
Multi-Screen Installation
▀ Timeframe Portal by the Curators of The Future Ball
Interactive Video Installation
▀ Main Floor Visuals by Jascha Süss
3D Live Visuals
▀ Love Your Planet Floor Visuals by Leuchtkraft
3D Live Visuals
▀▀▀▀▀▀▀▀ 10 YEARS OF VANGARDIST ▀▀▀▀▀▀▀▀
▀ Live Painting by Calle Libre
Illustration of 10 years progressive publishing
▀ Editorial Photo Corner
VANGARDIST Style Editorial Photo Booth
▀ From Boyhood to Mankind
Presentation of the anniversary VANGARDIST coffee table book
▀▀▀▀▀▀▀▀ FASHION EXHIBITION ▀▀▀▀▀▀▀▀
▀ Vienna's Avantgarde Fashion Designers
presenting the Future Of Wearable Aesthetics
feat. Visuals by Leuchtkraft
▀▀▀▀▀▀▀▀ PERFORMANCES ▀▀▀▀▀▀▀▀
▀ Motion Capture Dance Performance by Paranormal Unicorn
▀ Voguing Performance by Kiki House of Vivi
▀ White Walk-Act by Albert Tröbinger
▀ Pandora Nox & Philisha Conditioner
▀▀▀▀▀▀▀▀ LIGHT & SOUND SYSTEM ▀▀▀▀▀▀▀▀
▀ Sound System Designed & Installed by Pro Performance
▀ Event Lighting by Signature Group
▀▀▀▀▀▀▀ TICKETS ▀▀▀▀▀▀▀
▀ Regular Ticket
Pre-Sale 39,-
Day of the Event 49,-
▀ Midnight Ticket
Pre-Sale 16,-
Day of the Event 19,-
▀ SAVE YOUR TICKET NOW:
bit.ly/FuBa-Tickets
▀▀▀▀▀▀▀ PARNTERS ▀▀▀▀▀▀▀
▀ Presenting Partner
ÖBB
▀ Hosts
VANGARDIST Magazine
SO/ Vienna
weXelerate
▀ Sponsors
BUDX
Deloitte
▀ Media Partners
4Game Changers
Kurier
futurezone.at
Other events you may like